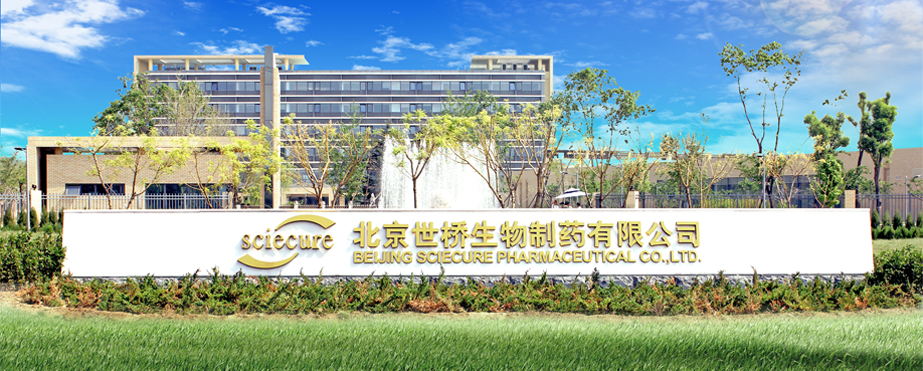 Beijing Sciecure Pharmaceutical Co., Ltd. was established in April 2002 and re-structured its
equity in 2007. The company formed a R&D laboratory in New Jersey, USA in 2012, and the
business offices in USA in 2013, UK and Canada in 2014.

The campus at Beijing site,with more than 400 employees and covering 94,000㎡, is a national
high tech pharmaceutical enterprise with the innovation strategy of new technology, new products
and new process, and was awarded as High-Tech Corporation by Beijing Municipal committee of
Science and Technology.

Since the first day, Beijing Sciecure Pharmaceutical Co., Ltd. has been collaborated with many
universities and research institutes, such as Peking University, Tsinghua University, Beijing
University of Chemical Technology, Institute of Materia Medica of Chinese Academy of Medical
Sciences, Shenyang Pharmaceutical University, Academy of Military Medical Sciences, etc., to
form the unity of the research, teaching, and manufacturing. Company has now five innovative
drugs with about 30patentsas well as other 50 more either new drugs or generic drugs under
the development.

Beijing Sciecure Pharmaceutical Co., Ltd. now has the advanced facilities of ampoules,
vials for injection, OSD, lyophilization, LVP, and API. All production lines are designed with the
CFDA, US FDA, and EU GMP philosophy and operated with the automatic control systems, such
as MES, SCADA, DCS,PLC, and BMS, etc.Our production lines, warehouse, R&D and
QC laboratories have been installed by the state-of-the-art instruments/equipmentfor daily
operation.

Sciecure understands that only high level of quality and service are accepted. Company recruits
and retains a globalized management team with GMP and R&D experience.